It takes plenty of resources, both free and paid, to build and manage a professional website and online presence. So, we've decided to create a page that lists all of the best tools out there that can help you solidify and expand your presence on the web. All of the items are split into a few different categories, including business resources, and include everything you need to help you earn money from your website. If you feel like this page is missing something, feel free to reach out and let us know!
Online Business Resources
If you already have your online business up and running and you're just looking for new ways to improve and expand your presence and connect with more of your target customers, or if you're working on launching your business now, this section is for you.
Top Online Business Posts
Downloadables
Head to our main menu and grab our latest downloadable and printable items, including our sustainability tracker and our social media content planner!
Web Tools
Resources to help you build, manage, and earn money from your website.
Hosting
If you haven't already gotten your site set up, hosting is the first step in launching your site. There are several good options out there, depending on your business's needs.
WP Engine
WP Engine is a very popular host that provides managed WordPress hosting. If you're not that familiar with building websites, it's a great choice to help you easily set up and maintain your site.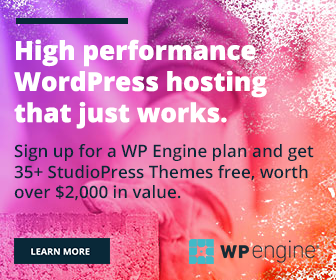 Hostinger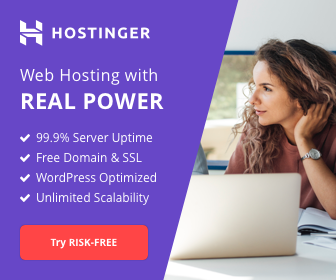 Hostinger offers affordable and easy hosting services that make getting your website launched a breeze. They'll help you install WordPress, and if you have any questions at any time, day or night, you can use their live chat feature and a friendly and helpful representative will get back to you in a matter of minutes.
Monetization Tools
Whether you're selling services or strictly operating as an affiliate marketer, this section includes some of the best ways to earn money from your website.
Media.net
Media.net is a contextual advertising network that is second only to Google's Adsense. Every time someone clicks on one of your media.net banners or links, you get paid. If you've got a lot of traffic to your site, this one is definitely worth checking out.
Freshbooks

Freshbooks is a one-stop shop for all of a small business's billing and invoicing needs. Easily create invoices from one of many templates, manage them all in one place, and send them to your clients in a second from anywhere in the world. Track the time that it takes you to complete a project with the Freshbooks time-tracking software so that you get paid for every minute you put into each project and let the app nudge late-paying clients for you.
DMCA Protection
Let's say you've created some amazing original content that you're sure is going to take your website to the top of the Google search results pages. Only, instead of finding your site, you find your content on a competitor's site – stolen and posted as their own. This kind of thing happens all too often, at the hands of "skimmers." Protect your content, and your ranking, by signing up for advanced DMCA (Digital Millennium Copyright Act) protection. You'll get banners to deter theft, along with the ability to have them swiftly and smoothly remove the stolen content.
WordPress Plugins
Plugins are the apps of the WordPress world. There's one for literally everything, and they can make your life, and the lives of your users, a whole lot easier. These are some of our favorite plugins.
WP Forms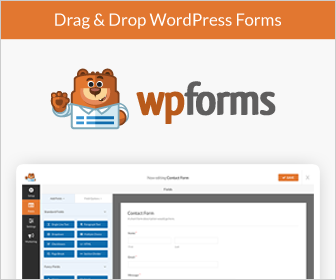 WPForms lets you build all kinds of different forms to place throughout your website. Use the simple drag-and-drop editor to create everything from simple contact forms to detailed registration forms and more.
Digital Marketing Tools
From creating graphics for your website and brand's social media pages to posting consistently and engaging with potential customers, these tools have you covered.
Tailwind
Tailwind is a social media scheduling tool that makes it easy to keep up with a regular posting schedule on Instagram and/or Pinterest without having to spend all of your time online. There are also plenty of other cool (and FREE) features, like the Smart Bio option that lets people who visit your Instagram click links that lead them directly to your sales page, post, or whatever URL you choose to use.
Click here to read about more of our favorite digital marketing tools.
Graphics and Stock Photos
Canva. Canva is a one-stop shop for all of your marketing graphic needs, including access to plenty of stock photos. You can make almost everything for free, but they also have a pro version that unlocks more photos, elements, fonts, and features. Click here to read our article about 10 great ways to use Canva for your business.
Shutterstock. If you look up lists of the best stock photography websites, this one is nearly always at the top of them, and for good reason. It offers access to a database of over 315 million images, with several hundred new ones being added every day.
Unsplash. This is by far our favorite free stock photo site. It offers a wide range of pictures, uploaded by creators all over the world.
Pexels. And this is another free site that has a pretty good selection of photos.
Click here if you want professionally designed social media graphics for your brand's pages!